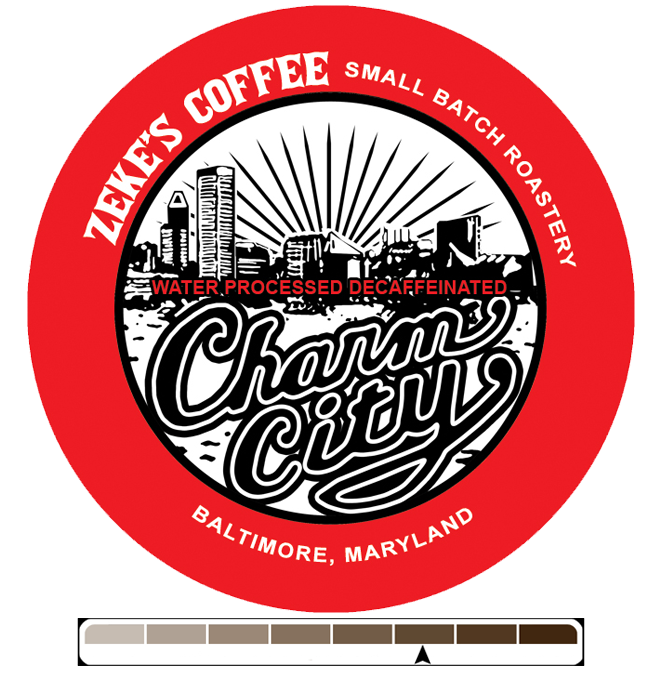 Decaffeinated Charm City Blend (Z-cups)
Combining coffee from three different regions of the world, this blend offers a balanced complexity and distinct flavor. A rich and full-bodied Indonesian bean, a fruity and medium-bodied African bean, and a lighter-bodied, smooth Central American bean, mingle and harmonize within one cup.
Z-CUPS ARE RECYCLABLE!
12 Single Serve Pods Per Box
NOT COMPATIBLE WITH THE KEURIG 2.0 BREWING SYSTEM.
CLICK HERE TO ORDER A FREEDOM CLIP TO MAKE OUR Z-CUPS WORK IN YOUR BREWER.