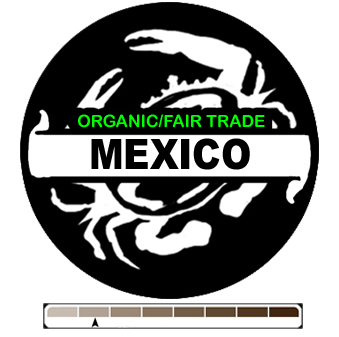 Mexico Oaxaca, 1 lb (16 oz)
In 1989, after the Mexican government abandoned the coffee sector because of budget cuts, the Oaxacan State Coffee Producers Network (CEPCO) was established. CEPCO was able to unite small producers throughout the Oaxacan region and uses the revenue from their Fair Trade sales to provide credit and savings support for its members, promote women's organization and technical assistance to families, provide life insurance for members and to fund infrastructure improvements. Currently 90% of CEPCO's farmers own less than 2 hectares.
Slightly sweet and acidic, with notes of orange, cherry and caramel.