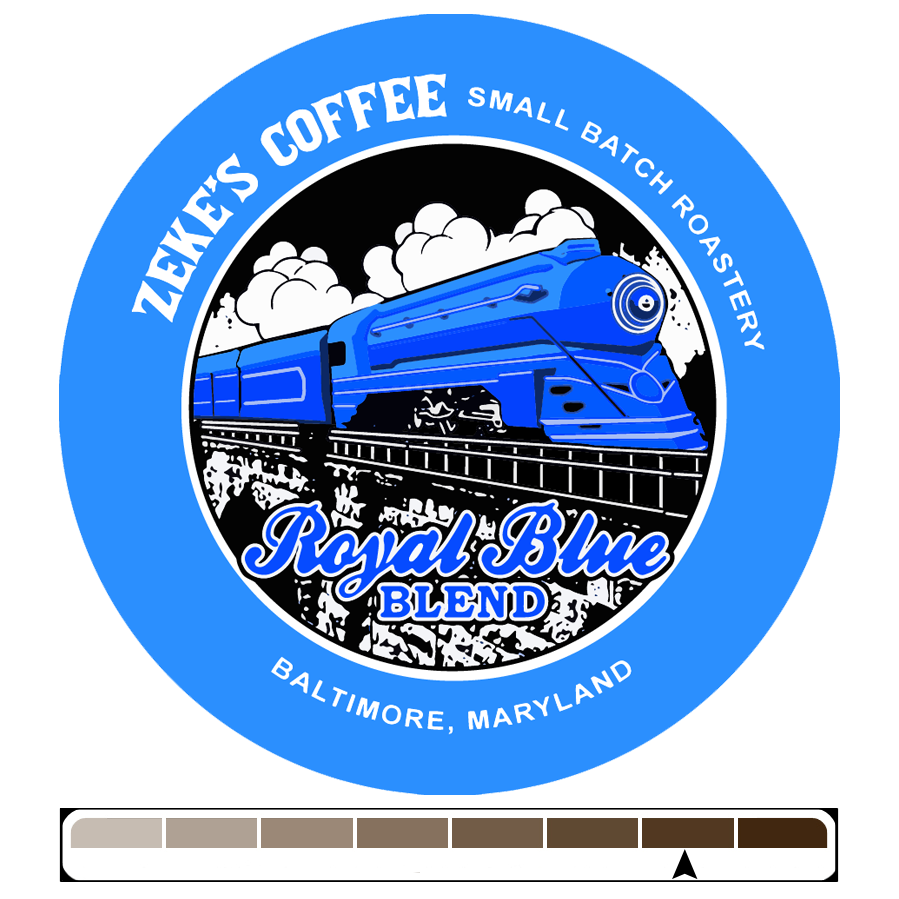 Royal Blue Blend (Z-Cups)
Named after the B&O's flagship passenger train between NYC and DC, this darker than medium roast is a unique blend of Indonesian, South and Central American beans. Like it's rail bound predecessor, this blend is both bold and luxurious and is sure to keep you going.  It is earthy and full-bodied with notes of sweet spice and nuts.
Z-CUPS ARE RECYCLABLE!
12 Single Serve Pods Per Box
NOT COMPATIBLE WITH THE KEURIG 2.0 BREWING SYSTEM.
CLICK HERE TO ORDER A FREEDOM CLIP TO MAKE OUR Z-CUPS WORK IN YOUR BREWER.